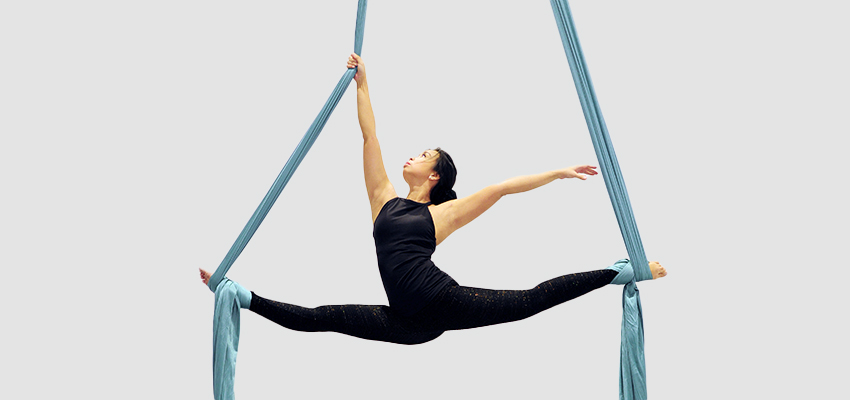 Aerial Arts Trial
Get acquainted with the three most popular aerial apparatus in the aerial scene - Aerial Silks, Lyra and Trapeze. In this 60 minutes session, you will get to understand the basic aerial movements, learn a basic aerial trick and feel like an aerial monkey at our fun-filled studio!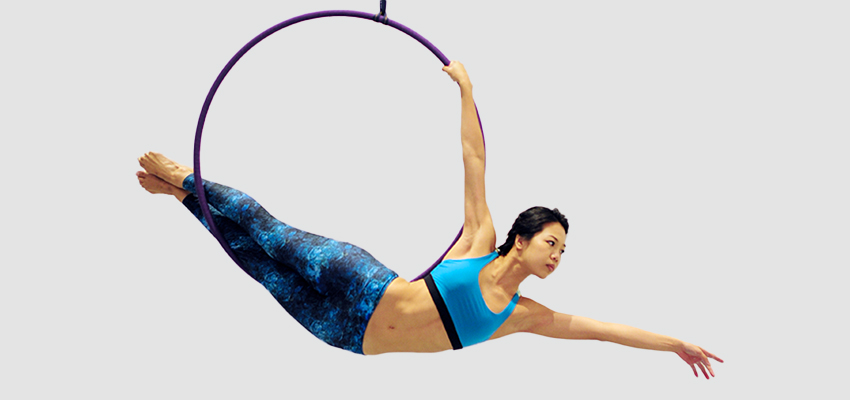 Aerial Arts Beginner 4 Weeks course
Beginner Aerial Arts are offered as a 4-week course; 60 minutes per session. Students choose one apparatus and commit to attending weekly for 4 weeks.
Students will learn a set of tricks, and piece them together into a smooth sequence.
Upon graduation, students can advance to Level 1, or they can choose to learn another apparatus at Beginners level.
Aerial Arts Level 1 and Up 8 weeks course
From level 1 onwards, each session is 90 minutes. There is a .5 course after each level until Level 3.5. This progressive system will set you up for success in your aerial strength and stamina.
In Level 1 students learn new tricks; in Level 1.5 students focus conditioning and choreography.
Level 4 onwards is purely choreography-based courses.
Aerial Practice
This practice session is for all students currently enrolled in any 4-week/ 8-week course at AFS. Every session is supervised by a coach on duty. Students are required to follow all etiquette rules during all practice sessions.
Aerial Practice is a great way to brush up on your skills during your term course and master the tricks and transitions taught in class safely.